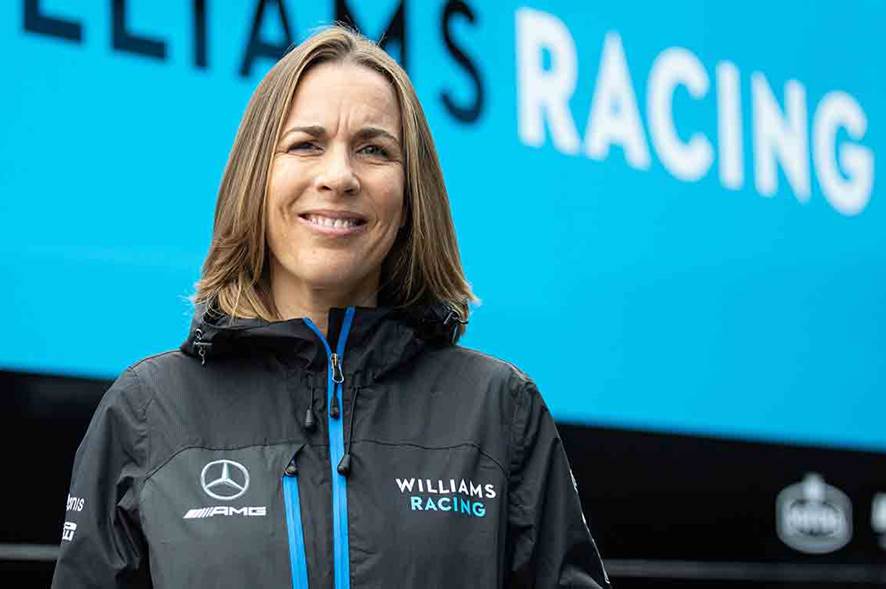 The Williams family need no introduction when it comes to Formula 1 racing but an incredible era has come to an end with Claire Williams announced that she would be stepping down as Deputy Team Principal. After taking over from her father Frank Williams last year this will be the last involvement for any family members with the company.
Although she had hoped to continue her tenure long into the future various investment issues has meant she could no longer carry on in the way she had hoped. The company had to be sold to Dorilton Capital who she believes are the right owners to carry forward the legacy of Williams.
Claire had spent her whole career in Formula One, from growing up watching it, to working at Silverstone, and then starting work with Williams in 2002.
She quickly rose the ranks thanks to her achievements but in the last few years, the team has struggled with their worst ever seasons in 2018 and 2019. Walking away from the company could not have been easy but for the future of the team, it was the right decision.
Frank Williams started as a driver and mechanic but started his team in 1966. Racing initially in Formula Two and Formula Three Williams then achieved respectable results finishing twice in second place in the 1969 Formula One season.
In subsequent years, there were ups and mostly downs. Due to financial issues, Williams left the company he started in 1976 after a sponsorship deal with Marlboro fell through and a partnership with a Canadian Oil company failed to satisfy Williams. This led to Williams leaving with one of his engineers, Patrick Head, to form Williams Grand Prix Engineering.
In 1979 this new team won their first Formula One race at Silverstone, with their first Drivers Championship and Constructor's Championship coming only a year later. The team then won fourteen more awards between 1981 and 1997.
A notable and sad part of their history was the death of Ayrton Senna in 1994. Frank himself was also being rendered tetraplegic after a car crash in 1986. His enthusiasm and love of the sport saw him carry on working however and enjoy many further successes.
As an independent team battling against bigger, more wealthy teams has always been a battle for Williams and they have not won a single title since 1997. With more advanced technology and more investment needed it was perhaps inevitable that they would eventually have to transfer ownership to new owners.
A new cap on F1's spending means it will be easier for smaller teams to compete but it is a shame that this has come too late for the family to be involved. Whilst we will hopefully see them compete for titles once again in the future it won't be the same team at heart but we wish them the best.